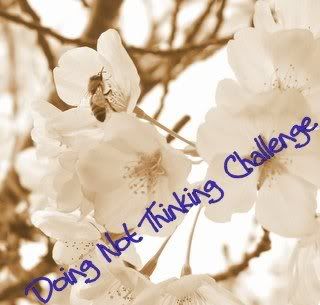 I feel like I've done a fair amount of both. Okay, probably more thinking. But I have a lot to think about. Justin is switching companies this week. He received a job offer that will last through December (as opposed to the current job ending in September). I've been contemplating opening up my entrepreneurial brain again with an idea I've been chewing on for some time (but have yet to gnaw through). And that's just the financial side of things. As for an update on the challenge, here goes:
Goal #1 – Time Management
This has basically gone down the crapper. I'm not sure if it is because it is unrealistic of me to assume I can as easily micro-manage real life, as I could a business or if I'm just not feeling it. Perhaps all I can hope for is a personal morning routine that leaves me ready for the day, a reminder to make lunch and a well-written and noticeably displayed To-Do list for the rest of the stuff. Stick with what works for ya, right?
My mornings have been nice. I wake up early, spend time tending the garden, then escape into a shaded chair with a good book until Zeb wakes up. Lunch is still a pain – we're never hungry 'til we're starving, leaving us too jittery to handle a knife and too cranky to speak to each other. Ah, gotta love us hypoglycemics!
I don't feel the computer is consuming my life anymore, though. In fact, I've been enjoying so many other things I have to remind myself to check my email or (gasp!) update my blog. Can you blame me? It's June in Las Vegas and the temps have dipped to the 80's! Who can stay inside??
Goal #2 – Harmonica
I chose my song! All My Loving by The Beatles. It's pretty simple to play and I'm already memorizing it. I definitely need a new harp but I'm practicing with a plastic one to avoid swelling of the reed so I can put off a purchase for a bit longer.
Goal #3 – Decluttering
In the past two weeks, I finished the master bathroom, and my closet and drawers. I moved our Goodbye Pile into the garage but I need to box it better so it's stackable and saves space.
This goal has kinda flopped because of back pain. I have a fused spine as a result of scoliosis. But even with major surgery, things are not aligned and the doctor (who has the worst staff and office management ever) thinks the lumbar discs, as well as the cartilage in my knee are degenerating. 🙁 I'd know the results of the MRI if my appointment wasn't royally screwed up. So, because of the back pain, I've been pretty limited on what I can do each day. I'm trying to take it easy and it's leaving me restless and frustrated. Hopefully I'll have answers and physical therapy soon. I started acupuncture last week, as well as chiro care. I think muscle strengthening is going to be key but I'm having a hard time doing it on my own without causing more pain.